Security Fencing
Security Fencing Benefits
Our security fences come in a variety of colors and styles that you can have installed or install yourself. You will love the low level of maintenance with our fences as well as the lifetime warranty to keep your property protected!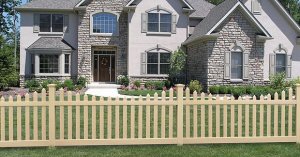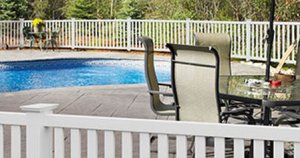 Security Fencing Features
ActiveYards security fences are strong to the core! Our aluminum options utilize Corigin technology to keep each picket securely in place, and each fence comes with a limited lifetime warranty! Both vinyl fences and aluminum fences feature SolarGuard to fortify the style and protect it from the harmful sun.
Maintenance and Care
There is minimal regular maintenance needed to care for your security fence. Rinse off debris such as grass clippings or dirt from your aluminum fence or vinyl fence. You will not have to repaint it every few years or worry about mold or mildew growing.