Hulme Fence - Best Fencing Company in Methuen Massachusetts
You could spend an entire day combing through all of the fence contractors in Massachusetts, but you won't find a better fit than Hulme Fence in Methuen, Massachusetts. Our company is the best around and with more than 15 of experience, we have built, installed, and repaired a variety of residential and commercial fences. We cover a wide range of fences, from the materials and styles to the placement and function. Whether you're shopping for aluminum fences or vinyl fences, or you need guidance on finding the right solution, Hulme Fence is at your service!
About Us
You work hard to make your house a home. With Hulme Fence that feeling doesn't stop at the door. We offer a wide variety of fence products from vinyl and aluminum to wood or chain link. Each customer has a vision of how their property should look. As a Top 10 ActiveYards Fence dealer, we will help you find the fence that is right for you.
Residential Or Commercial Fences, We Have What You Need
Whether you are a massachusetts homeowner in need of a Residential Fence or if you own a business and need a Commercial Fence, we have many great choices for your unique situation.
See why we our fences are so popular and why we are the top fencing contractor in the massachusetts area.

Benefits of Residential Fences:
Provide beauty as well as enhanced security
Ornamental fencing is normally used around high value homes that need a bit of extra security. These fences are often made from aluminum, wrought iron, stone or brick because of those material's durability and eye catching beauty.
Keep your children and pets safe
Backyard fences can be made from almost anything, although vinyl, chain link, and wood seems to be the most prevalent. These fences are perfect for keeping your children safe while keeping unwanted visitors and animals out.
Block unwanted attention
Everyone likes to get away from time to time, but the close proximity of your neighbor's home may make that impossible. A solid privacy fence made from quality vinyl or lumber will protect your privacy, while increasing your home's value.
Provide a safe environment for your pool
Pools are extremely dangerous for young children so laws have been passed in most states to require pool fencing. You need a pool fence that you can see through, that provides a secure entry, and that can't be climbed on. There are height and installation requirements, as well. Aluminum, vinyl, and chain link are very popular choices for pool fencing, considering their open weave and secure design.
Mark the boundaries of your property
Picket fences and split rail fences are perfect for this role. They are an affordable option if you need to cover a lot of area, plus they look great in a residential setting. Many HOA's actually require this type of fence because of the aesthetic appeal.
Benefits of Commercial Fences:
Commercial fencing uses some of the same types as residential but it has a different focus. Each type of residential fence is primarily focused on one job. You need a privacy fence to block line of sight or you need a pool fence to protect your backyard pool. When you install a fence for your business it has to fill multiple functions like:
Upgrading your security
A strong fence is a basic component of any security setup. Some companies may just need a chain link fence to make entry more difficult, but others can combine barbed wire and security cameras to create a more formidable barrier.
Keeping your liability to a minimum
Some companies have areas of the property that may be restricted or unsafe. A fence will clearly mark these areas so people will have an unmistakable warning of where they shouldn't go.
Give your clients or employees their privacy
Business people need their privacy for a variety of reasons. Take a divorce attorney for example. Their clients may not want anyone to know that they have been visiting an attorney's office and a wooden privacy fence can prevent that.
Attract business
Perception is very important in a commercial setting. No matter how strong or well designed your fence is, potential clients could be turned away if it looks ugly. A commercial fence needs to make you look like a professional, not a prison guard.
What Customers Are Saying:
Hulme Fence did a great job on our fence (combination of 6ft privacy vinyl, and 5ft black chain link. Luke came out to give us a quote right away and they started the job within 2 weeks and finished in 2 days. Fence looks great!
Brandon M.
We are so happy with our new fence and the excellent work done! Couldn't say enough about the friendliness of the installers and timely fashion they worked!
Stephanie P.
Exceptional service & quality! Highly recommend Hulme Fence.
Brian H.
Previous
Next
Best Features to Look For When Fence Shopping in Methuen, Massachusetts
At Hulme Fence we can help you choose a residential fence or commercial fence along with gates, post toppers, colorcoated panels, and other fence hardware and accessories. When you're in the market for a new fence, first explore the features to fit your needs and style. If you need more privacy, choose six-foot high panels. If you're looking for added security, install a strong fence that closes the gaps and sits snugly against the ground. If you want to accent your yard and add curb appeal, we have stylish decorative fence options for any budget. You can choose a wood-grain finish on durable vinyl pickets or color-coated aluminum fence posts. You can even add solar-powered lights at the top of your fence to light up your yard at night. Visit our location in Methuen, Massachusetts and let's build a fence that looks great around your swimming pool or installed along the border of your property!
Top Reasons to Install a Fence in Methuen, Massachusetts
Our customers begin shopping for fences for a variety of reasons. We've been doing residential fence installations and commercial fencing projects in our neck of the woods since 2003. Methuen, MA locals are usually looking for better security, more privacy, and increased property value. We want to help! Talk with Hulme Fence's fencing experts to learn about various types of aluminum fences and vinyl fences for your home or business. Explore your options for security fencing, swimming pool fencing, privacy fences, decorative fences, and more! You can choose to install your own fence with our easy DIY kits, or schedule your fence installation with our highly skilled team.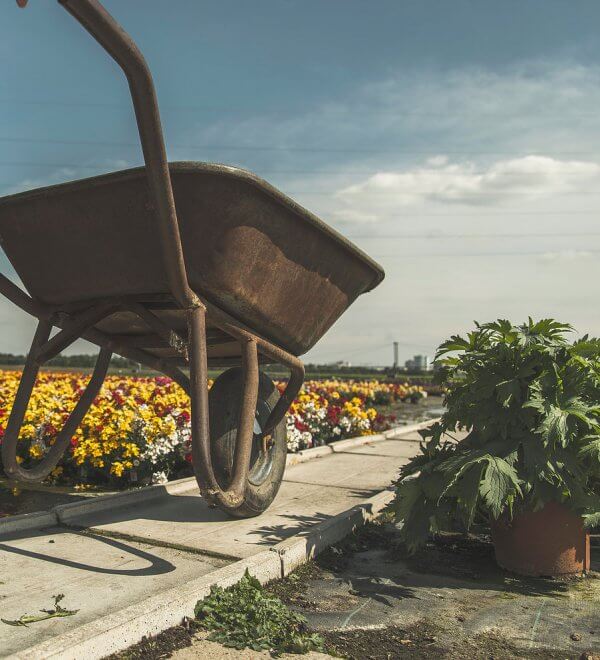 Fence Styles
Solutions for Every Situation
We Serve Fence Customers in the Following Locations
Happy Customers Across the Region